Our Partners

Forging key partnerships with the leaders in the Internet world is paramount to our mission of providing unequalled value to our customers.
To deliver a high quality range of search engine optimisation services and value added products, PositionMEonline strategically partners with a number of global organisations.
These organisations include search engines and directories, search engine optimisation companies, domain name suppliers, website design, web content, and promotional specialist organisations that subscribe to our mandatory value of Best Customer Service Always.
---
CertifiGIFT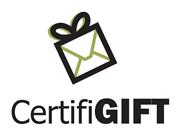 Providing unequalled value to our customers means knowing about the tools and services that are available to help their business grow. Recommending the very best of specialised services our customers is all part of the service we provide at PositionMEonline.
CertifiGIFT is a specialised service that makes it easy for businesses to build their brand and increase revenue through selling online gift certificates for their products or services. It's an add-on to a new or existing website and it fully automates the gift certificate process. Each gift certificate is personalised, unique and best of all, it gets emailed automatically. Instant sales, alerts, content management and reporting tools all make it simple for any business to turn their products and services into the perfect gift.
We love working with CertifiGIFT because it allows our customers to measure the ROI of their online marketing in real dollar terms. We also love that their service is available for businesses across Australia.
If your products or services make people smile. Chances are it would make the perfect gift for someone special.
---
Position Technologies Inc.
PositionMEonline is partnered with renowned Chicago-based development company, Position Technologies, Inc., and has the exclusive Position Pro distribution rights for Australia/New Zealand. Position Technologies, Inc. provides search engine submissions and website management services to over 9,000 domains on the World Wide Web.
Through our partnership with Position Tech, we are in turn indirectly partnered with Yahoo! for their Search Submit program. Such a relationship with Yahoo! gives our customers rapid search engine submission access to over 50 of the world's major search engines including Yahoo!, Altavista, Overture, AllTheWeb and other major portal partners.
---
Rachel McAlpine
Rachel is a writer and professional trainer in web content writing who resides in New Zealand. She provides training in-house and on-line. She travels to China each year to provide content writing training at a university. She has written the book "Web Word Wizardry" and produced a training series on CD "Writing Quality Web Content."
PositionMEonline's content writers were trained by Rachel and have been taught the many differences about writing for the web.
Rachel describes her CD..........
"At last, a training CD-Rom for web writers! Learn how to write powerful web content, intranet content, metatags, titles, keywords and alt-text. Write body copy that grabs attention, and gets your message across instantly. Plan web strategy and optimize a web site for top search engine results. And much, much more!
What's on the CD-Rom?
11 tutorials, 7 slide presentations, 400 sample web pages, plus many tools and articles. It's full. Fascinating. Fun. A brilliant way to win your website:
---
PLE Computers
PLE Computers is known for providing quality Computer and IT products at great prices, with friendly and knowledgeable service. Started by Peter and Maureen Lingley in 1991, today PLE Computers is an influential member of the Perth computer industry.
PLE Computers runs an IT support division of its business called PLE Corporate IT. This division of PLE handles supply, installation and ongoing support of servers, workstations and networking for Perth businesses
All stores have a service department, wide range of stock and qualified staff. In addition to the physical stores in Wangara and Bentley PLE has an extensive online store located .
---
ActionCOACH Rueben Taylor – Business Coaching
Business coaching can help you:
Free up your time to create more hours for your family and hobbies ;
Systemise your business so it relies less on you;
Grow your business with simple, proven sales and marketing strategies;
Build surplus cashflow so you can invest for passive income outside your business;
Develop your leadership skills and attract, retain and grow a strong team for your business;
Maximise your business value when it comes time to sell;
Award winning business coach Rueben Taylor has been working with Perth business owners like you since 2000 and has helped over 300 businesses create more cashflow, profits and build their business value.  A dynamic, inspiring teacher, Rueben knows how to make the complex simple to create real bottom line results.
For more details on how business coaching can benefit your business contact.
---
Zest Design

Zest Design is a full-service creative studio offering strategic and personalised solutions to a broad range of clients internationally. Based in the Whitsunday's one of Australia's premier holiday destinations Zest are proudly tourism specialists.

Specialising in all forms of graphic design including branding, printing, websites, signage, outdoor environments… anything that requires creative expertise!
Zest is a multi award winning studio including 2010 Qld Tourism Award finalist for Specialist Tourism Services Qld Media Award for best design in print and best poster, and finalist for best html website.  We are thrilled to be developing websites alongside PositionMEonline on the MySuperWeb platform
---
Bell Booth Advertising and Marketing

Established in 1998, BBAM has helped establish and grow some of WA's most successful companies. A full-service agency, BBAM has vast experience working on international, national and local campaigns across a diverse range of industries.
We are extremely proud of the work we produce, our clients' success and the achievements of our talented staff. We specialise in marketing solutions for your brand.
Depending on the brief, the solution could be an online campaign, a direct mail piece, a high-end television commercial, or an out-of-the-box ambient idea to create attention. 
Or maybe it's all of these. We enjoy the challenge of finding insightful strategies and creating executions that deliver results. And we do it all with a sense of pride, fun,excitement and honesty.
If your looking to advertise your business.
---
Fortix
Fortix is a team of well educated and certified professional IT engineers.  They specialise in a business management platform named 'Fortix Freedom Systems'.  Every member of the technical team has at least a university degree in software engineering, design or marketing. Their skills range is very diverse to assist businesses with their business process efficiencies.

Fortix has in place ongoing training and study programs to identify, adapt and keep abreast of new technologies.  Fortix commits to continuous education so that you can be sure you will benefit from the newest strategies available.
---
Scorch Marketing
Scorch Marketing and Communications provides comprehensive marketing strategy for businesses needing advice on how to best promote their business and brand. Scorch works closely with clients to maximise current marketing efforts and also devise new and innovative marketing strategy to create brand awareness.
Scorch specialises in advertising, public relations, media planning, and social media as a comprehensive service offering. They provide advice on above and below the line marketing, ensuring all channels of communication are utilised to improve performance and profit.
Times have changed from the days when paid advertising alone could make up the marketing effort. So if your business needs to step up to the next level, or you're just flat out doing what you do best, get some advice from Scorch about what they do best – marketing and communications.
---
Jump Marketing
Jump Marketing specialises in assisting SMEs to build better business by focussing on their marketing strategies and harnessing the power of their management and staff.
Merry Robertson has operated Jump Marketing for 13 years and been in the marketing and professional development industries for over 20 years.
As part of the marketing services offered, professional training is also available. This means that staff and managers are developed alongside the growing profile of the business. By becoming more skilled they are capable of embracing the changes and challenges that are part of creating and sustaining a successful business. Merry Robertson is a qualified trainer and accredited professional speaker.